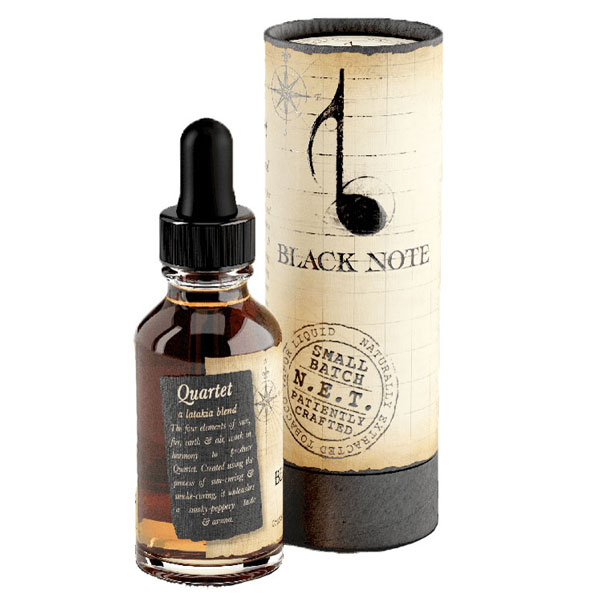 With a world full of so many chemicals, it's only natural to be concerned about the ingredients in the food you eat, and products you use. This especially holds true for e-liquids, which can contain any number of lab-made, synthetic compounds to enhance flavour, sweetness and colour. Unless, of course, you go with Black Note.
What You Get With Black Note
Black Note is real tobacco vaping e-liquid and doesn't rely on synthetic compounds to mimic a tobacco taste. They instead go right to the source, using natural tobacco extract as the only flavouring in their blends.
Their extensive nine-step process involves naturally extracting real tobacco flavour from real tobacco leaves. That means you get a natural tobacco taste fueled by sunlight and care, not a strange synthetic flavour fueled by a hodgepodge of chemicals.
What You Don't Get With Black Note
You won't find anything you can't pronounce in their vaping liquids. No diacetyl and acetyl propionyl. No ethylene glycol, diethylene glycol, acrolein or acetoin. Just real tobacco extract for real tobacco taste.
See for Yourself
Talk is cheap, which is why Black Note back up their claims with a lab report. Download the lab report now to see for yourself, or go one better and taste for yourself! Shop Black Note real tobacco e-liquid now.
Posted: Friday 14 June 2019