We can now drill a hole in any glass bottle you like! Finished your favourite ale or wine and want to give it another use? We can help with that! Pop it in to us and we can drill a hole in it so you can keep enjoying it in another way.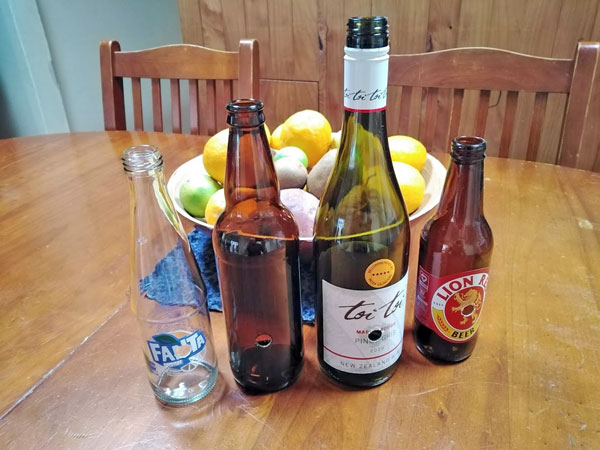 Currently we can drill holes in the following sizes: 6, 8, 10, 12, 14, 16, 18, 20, 22, & 30mm.
Drilling is currently done at our warehouse, not onsite, so it may take a few days to have your bottle drilled.
What we need from you:
The bottle you want drilled
A mark on the bottle where you want the hole to be
The size of the hole you need
Please note that while we take as much care as we can with drilling, we cannot take responsibility for any breakages and offer no reimbursement for your bottle if broken for any reason.
Price: $5.00 per hole (all sizes)